Xtrade Stock Overview for 17th January 2018
Advanced Enzyme Technologies (AETL), a global manufacturer of enzymes and probiotics, will benefit from research & development of new applications for use of enzymes across various industries. Acquisition of 70% stake in JC Biotech would enhance the company's market share in 'anti-inflammatory enzyme' segment. We expect revenue and PAT CAGR of 11% and 13% respectively over FY17-19E.
AETL is a marginal player in global enzyme market, but a leading player in niche nutraceutical industry. Its revenue consists of Human Health Care (72%), Animal Health Care (15%), Food (7%) and Industrial Processing (6%) in FY17. It has 28 registered patents and more than 400 proprietary products. AETL plans to broaden and deepen its geographical presence, invest in R&D of new enzymes and enhance competencies in key focus markets to boost revenue.
AETL enjoys 10% market share in specialty enzyme markets, which is expected to post 10% CAGR over FY17-22E. This will be driven by falling cost of DNA manipulation and demographic shift to diagnostic enzymes. Consequently, we expect revenue CAGR of 11% over FY17-19E. Estimate PAT CAGR of 13% over FY17-19E, aided by reduction in interest cost as a result of debt reduction by the company. The company expects the revenue to hit Rs 1000 crore mark in the coming 5 fiscals through organic and inorganic growth.
How Easy is to Open Share Trading Account?
Open Share trading Account Online and start trading within 3 minutes.

100% Paperless Account Opening Processs

Access our Online trading platform from anywhere-Mobile, Tab, Desktop

Online Mutual Fund investment - SIP & Lump sum Brokerage Charges
Why Us?

Happy Traders

Over 20years of Expertise

Expert dealers to assist you
---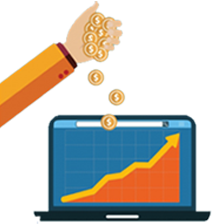 Choose the best For Long Term Profits
Equity Trading - NSE & BSE segments
Derivatives Trading (F&O)
Currency Trading
Online Fund transfer facility
Mutual Fund Investment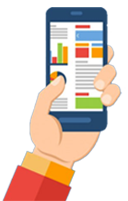 Trade on User Friendly Platforms
Customer Testimonials
---
I have known & transacted with number of share trading partners for past 20 years and the service provided by UAE Exchange India was really superb. Most attractive thing is, company maintains a good relationship with the customers to access their requirements.
Lilly George
Services and support I have received from staffs has always been commendable. They provide their best. I have suggestions for further improvements by providing tips related to research-based stock trading. Also, try to keep separate Trade space/ cabin for clients not effecting other departments.
Deepak MB
I take this opportunity to express gratitude. Communication and guidance from staffs were excellent. Contract notes are user-friendly and understandable to a common man. I would like to see the prompt SMS services to notify buying and selling, which will help the client in a better way.
Jojo K.J
Staffs extended excellent services. I look forward for the following facilities like to download portfolio from Xtrade app, make facility to view ledger, provide access to company information & share holding pattern, promoters / public and facilitate access to FII / DII data.
Sumesh K.S